This website was for a long time only in german available. I registered the first two domains (www.astralreisen.de.vu and www.kosmische-energie.de.vu) at the 31.03.2002 and the 01.04.2002.
This website had an completely different look at this time. The texts where much shorter and had many grammar and spelling mistakes. The design was not really beautiful and the whole website was not very easy to use. I had to change since this time 3 times the server. The basic design was changed 5 times. Only the contend remained the same.
The website itself was some months longer online than the domains, but i don't know when i uploaded the first.
Here you can see a picture of the first version of this website.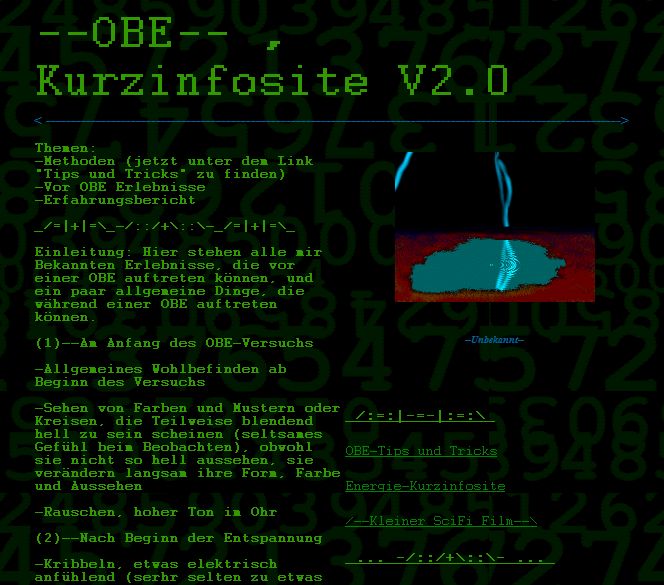 And here you can see my first use of the words "out of real". This hand made picture was made by me in the year 2002. I used the words since then often as signature in forums. The domains www.out-of-real.de and www.out-of-real.com where registered in the year 2010.